Listen, learn and teach English with pie: the podcast site for learners and teachers of English.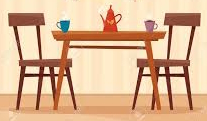 New for this week: a level 1 podcast

►
Take a seat
Where do we eat our main meal of the day? What about you?
---

For elementary and pre-intermediate students

For intermediate students

For upper intermediate students and above

Business podcasts at different levels

Lesson plans, teachers' information worksheets, how to find a podcast and much more!

Our monthly magazine with news, videos, information worksheets and our monthly competition. Take a look!

Extra worksheet activities to support the podcasts

Free sample worksheets for each of the three levels
Follow the pie team on their travels and learn English
along the way

Lots of pronunciation activities to try
Podcasts in English are not just listening activities for efl and esl students to improve their conversation. The worksheets and transcripts provide valuable English language lessons for learners and teachers of English at all levels.
---
Many thanks to partnersinrhyme for the jingle on our podcasts and Philip Halling for the banner photo.
Our partner sites: